To create systemic change, we need to support leaders who reflect the diversity and resilience of communities.
THE LEADERSTRUST WORKS WITH OVER 120 ORGANIZATIONS:
ARE LED BY PEOPLE OF COLOR
are led by women and/or LGBTQ including 3% trans
have newer Executive Directors
are navigating executive transitions
focus on communities of color
ROOTED ACROSS THE UNITED STATES
Diverse in geography and size
Where are these organizations located?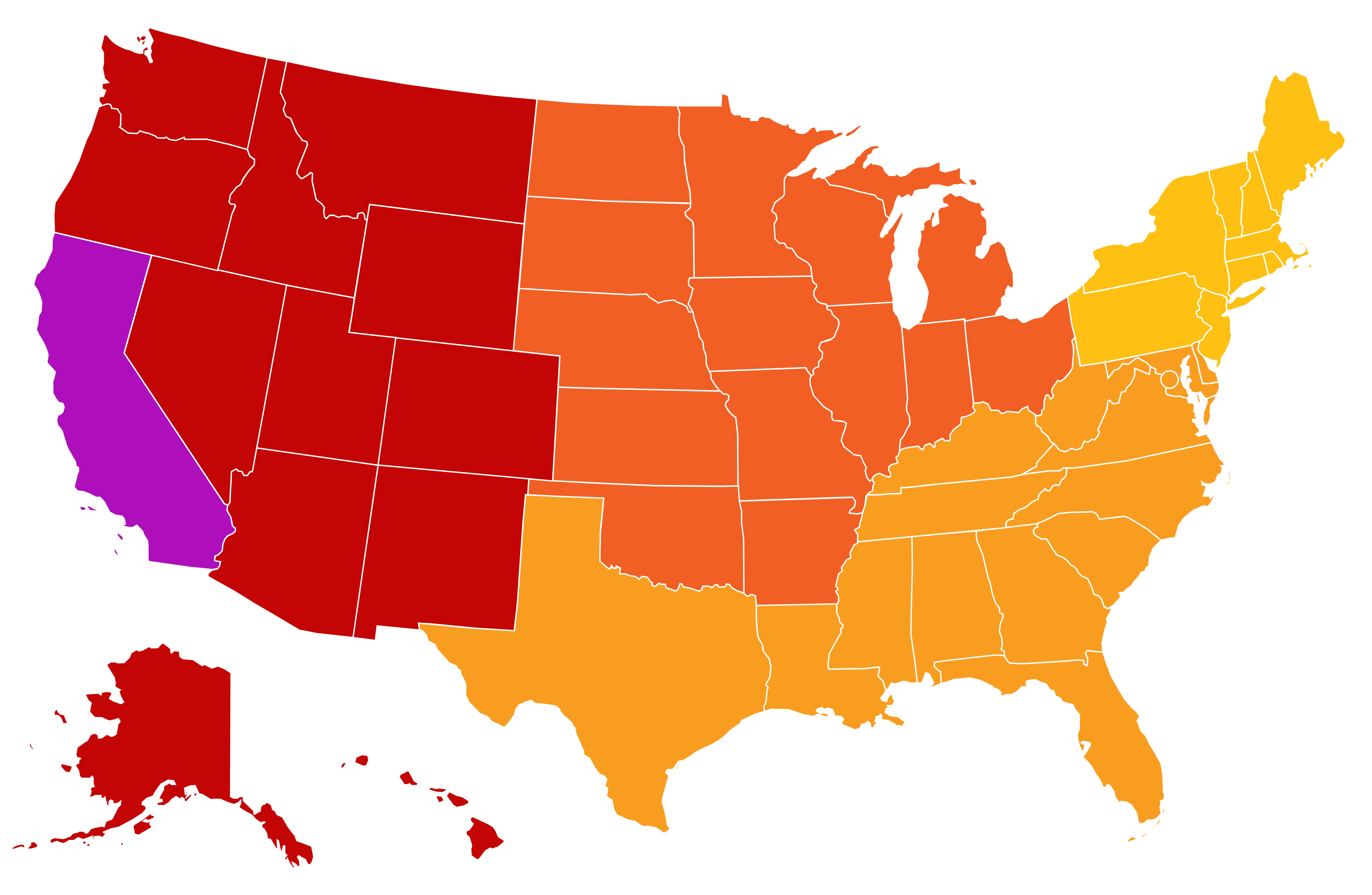 CA

53%

53%

West

14%

14%

Northeast

13%

13%

South

10%

10%

Midwest

8%

8%

Virtual

3%

3%
What are their operating budgets?
UNDER $750,000

20%

20%

$750K to $2M

35%

35%

$2-5M

34%

34%

OVER $5M

12%

12%
"That whole idea of dream big, fail big, fail forward... Indigenous folks, Black folks, young people, folks of color, immigrants and refugees, trans folks—we have to have those same opportunities to learn."
– Aparna Shah, former Executive Director at MIV
"The FLA quenches the perennial capacity thirst, providing leaders the space, support, and sustained accompaniment to address everyday organizational challenges and issues. Leadership and organizational capacity building is no longer a nice-to-have but a must-have."
"The FLA program was highly successful in helping leaders get better results for their organizations and their movements."
We're working with organizations from a wide variety of movements and fields:
25%
GENDER & REPRODUCTIVE JUSTICE
4%
COMMUNITIES AND HUMAN SERVICES
Investing in Leadership Delivers Results
FROM LEADERSHIP TO IMPACT: CONNECTING THE DOTS
That's the key takeaway from two evaluations of the LeadersTrust Flexible Leadership Awards program
In 2020, consultants Shiree Teng and Nadine Wilmot completed a deep reflection with 12 organizations that had received multiple years of Flexible Leadership Awards support. Drawing on interviews with staff and quantitative data, the study distilled a picture of the FLA's impact.
Organizational Resilience
More capacity to weather unexpected events and adjust to rapidly changing environmental conditions.
Stronger attention to personal resilience and sustainability at all levels of the organization, which increases traction and decreases staff turnover.
Deeper attention to racial equity internally, including investing in women, LGBTQ and leaders of color, and externally,  by connecting to organizational impact.
Greater alignment around purpose, with activated relationships, conflict resolution, and systems to get everyone "rowing together in the same direction".
Flexibility and Innovation
Leadership that supports inquiry and experimentation to  think out of the box, and act boldly.
GETTING BETTER RESULTS FOR ORGANIZATIONS AND MOVEMENTS
A five-year evaluation, conducted by Bill Ryan of Harvard University's Hauser Center for Nonprofit Organizations, took a detailed look at 14 organizations that received Flexible Leadership Awards between 2005 and 2010. The study took an intensive, multi-year approach to evaluating results and connecting the dots between investments in leadership and the impact on the work itself. Key takeaways include:
STRIKING BUDGET GROWTH
Leaders dramatically grew their budgets, by an average of 64%, despite the economic recession.
SUCCESSFUL EXECUTIVE TRANSITIONS
Seven completed successful executive transitions during the study; FLA support helped them navigate a tricky transition in leadership, emerging from the process stronger.
KEY SUCCESS FACTORS
This evaluation identifies a combination of three important factors that go beyond the grantmaking to explain the success of the FLA approach: Expertise, Focus, Accountability.
DISTRIBUTED LEADERSHIP
Organizations allocated just 10% of their FLA resources to the executive director. Almost all chose to invest in senior management teams in order to create a deeper "leadership bench" and promote teamwork and distributed leadership.
What makes the FLA successful?
It provides organizations with flexible resources to engage consultants with the expertise they need to achieve their specific goals. The "Capacity Coach" helped them create a leadership development plan, determine what resources they needed to implement it, and identify and engage skillful consultants.
It is structured to motivate organizations and their leaders to put in the time and attention needed to strengthen their leadership. By making an explicit connection between leadership and organizational goals, it removes the barrier that so often keeps organizations from doing this work: that there is "just too much else going on."
It includes systems and processes that support participants to be more accountable for achieving the goals they set at the start of the program. Progress reports, regular check-ins with their capacity coaches, and consulting keyed to each organization's specific goals, help participants be honest with themselves about their progress and devise new approaches to help move the work forward in the face of stumbling blocks.
See how organizations we're working with are meeting challenges and finding success.